Award winning coffee that we roast in-house paired with a delicious and fresh menu made by our exceptional chefs.
Life is stressful and sometimes you just need a little bit of time to enjoy something delicious.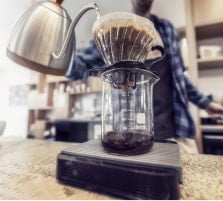 How to choose a good cup of coffee?
Choose a high-quality, freshly roasted bean and brew it properly for a delicious cup of coffee….
Learn How To Make Delicious Coffee, Have Fun, And Get Employed!
"I love this cafe! The coffee is consistently delicious, the staff is always friendly and accommodating, the atmosphere is relaxing and cosy. I highly recommend it."