What is the coffee recipe?
Just like cooking, making a perfect cup of coffee follows a precise recipe. Many coffee enthusiasts find it challenging to match the café-quality taste when brewing at home, but with the right recipe, they can come close.
Most, top-notch coffee shops use some kind of coffee recipe to craft their beverages So, why not give it a try and elevate your at-home coffee game?"
And here it is, if you use these points to control the variables you'll be well on your way to epic extractions.
You will need a set of decent scales. Something to at least 0.1 of a gram. Most household kitchens will have scales.
1. Dose
The amount of coffee that you'll use when making your beverage
2. Yield
Espresso: The weight of liquid espresso that comes out of the coffee machine
Filter: The weight of water that goes into making your filter
3. Time
Espresso: The time from when the pump starts to when it stops
Filter: The time from when the water hits the top of the coffee until when it clears the surface of the bed
With these three points we can control the major variables when extracting coffee.
Lets have a look at some other variables that you can use to make it even better.
How we make our filter coffee?
Dose 16g – Yield 256g – Time 2m 30 – 2m 45

Pour Schedule
Bloom: 40g 30 seconds
Pour 1: 156g 1m 15 seconds
Pour 2: 256g
Notes: 
The time component is when you will begin pouring the next pour. The water should be in by 20 seconds before you begin the next pour.
Pour in concentric circles.  
Water, wanna go next level?
Being the major part of coffee beverage it really matters. If we use water straight from the tap we have no idea what the mineral content is. We'd recommend using some kind of pure water that you can get from the shop and adding Magnesium and Sodium.
For 5 litres of pure water add 0.42g Baking Sodium and 0.84g Epsom Salts. It is a little tricky to get this precise but try to get a close as possible.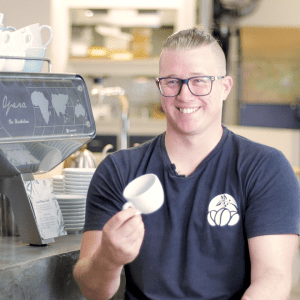 Conclusion
We have helped many cafe's, home coffee enthusiasts and barista's over the years get their coffee extractions on point.
Most haven't been using the methods above and we've been easily able to exponentially up their game.
If you're using the methods above you'll already be in the top tier of coffee makers around the world.
How exciting!
Any questions leave a comment and we'll get back to you. Also all our blog have video's released on our Youtube channel. Head over and subscribe and you'll have access before our blog readers.